Problem Number 10, Pastore Happy Ever Between Ibra and Neymar
Paris Saint-Germain (PSG) midfielder Javier Pastore believes that Neymar will have the support of all the players on the team. He also claimed to be willing to submit the number 10 that has been used for the Brazilian star.
Neymar officially joined PSG on Thursday (03/08/2017). The player who purchased for 222 million euros (about Rp 3.4 trillion) received a very festive reception from the public Parc des Princes.
The PSG players also gave a positive reception for the world's most expensive player. They promised to help the 25-year-old striker reach for the Ballon d'Or next season.
Pastore, who left the number 10 back to Neymar, even stated that giving the number to Neymar is an easy decision.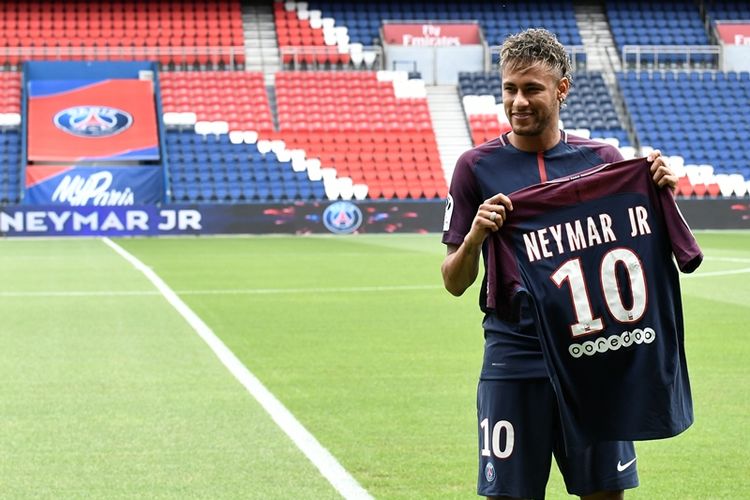 Brazilian star Neymar posed with jersey number 10 at his new club, Paris Saint-Germain (PSG), in his self-proclaimed event at the Parc des Princes Stadium, Paris, on Friday (4/8/2017). PSG redeemed Neymar from Barcelona for 222 million euros (about Rp 3.4 trillion), making him the most expensive player in the world. (PHILIPPE LOPEZ / AFP)
"It's okay for me to go back to number 27, I like this number, I'm happy to have this number between Zlatan Ibrahimovic and Neymar," Pastore said as quoted by BolaSport.com from ESPN.
Pastore also said that the presence of Neymar will not change the style of team play.
"The whole team will help Neymar become the best player in the world," said the Argentine national team player.